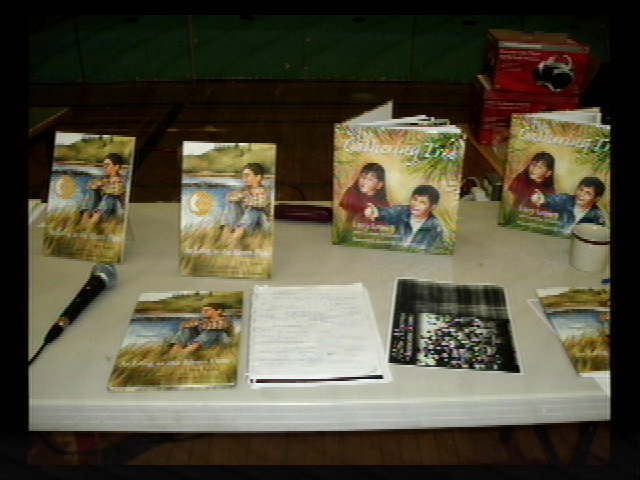 Larry began his writing career relatively 'later' in life... but his stories NEEDED to be told!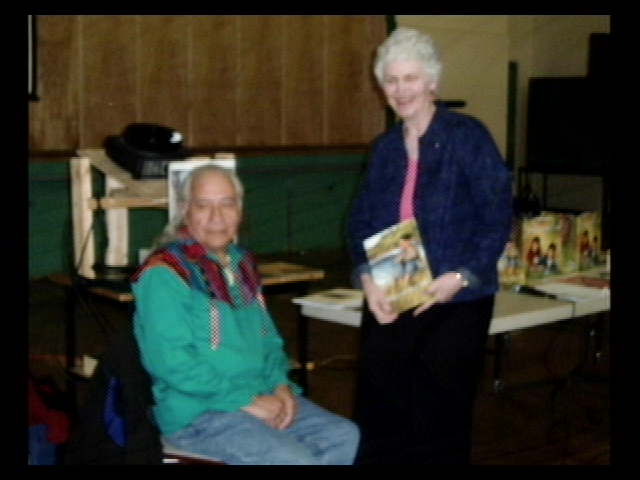 Larry Loyie and his wife Constance Brissenden, now tour schools to present Larry's history and works - a gift of a 'lifetime of learning'.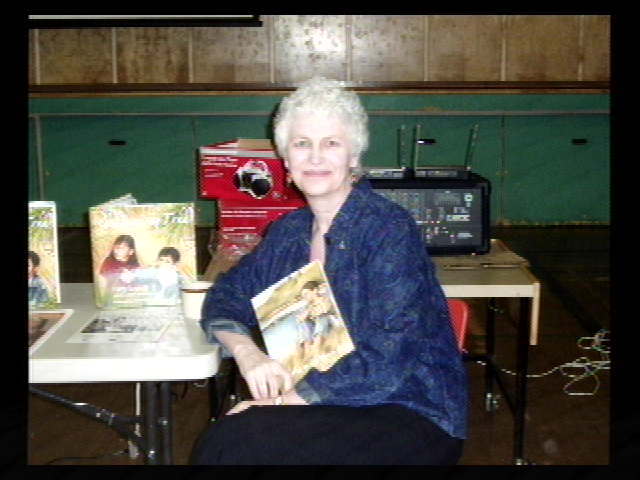 Constance quickly endears herself to everyone she meets! She is the 'narrator' for Larry's lifetime of experience.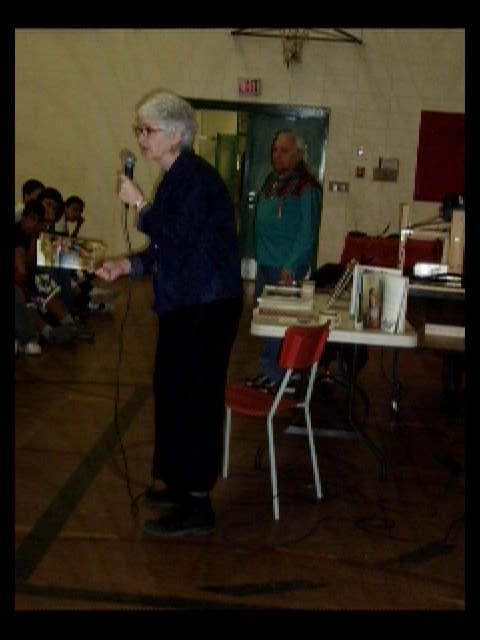 While Constance reads Larry's writings... the audience becomes 'engaged' in her story-telling!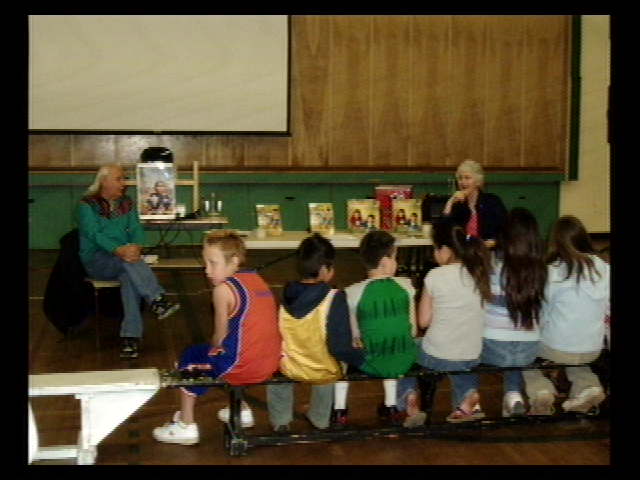 Believe it or not... Larry made 'family ties' at our school!
As Larry had been separated from his family with the 'Residential Schools' movement... he is now making CONNECTIONS with family members he has never knew!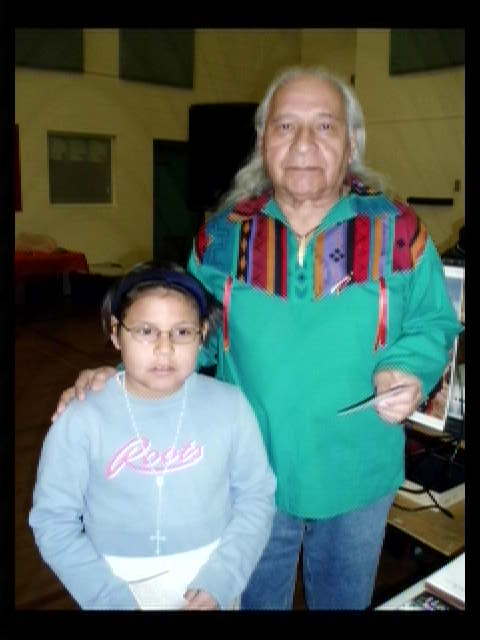 Larry is the first to say... writing books is not easy... but it's FINDING the BEST ILLUSTRATOR... that 'holds up' production!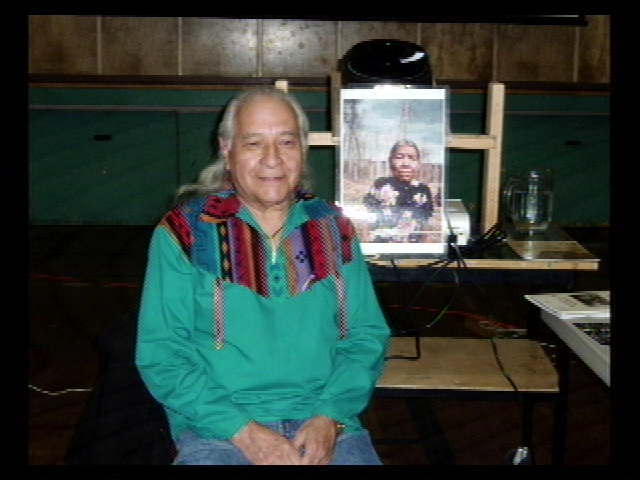 Of all of Larry's greatest inspirations... his GRANDMOTHER... is of MOST significance. It is because of her... that he knows of his CREE language and history!

His grandmother was the FIRST to shoot the BIGGEST grizzly in all of North America (which is on display at Wetaskiwan's 'Reynold's Historic Museum')!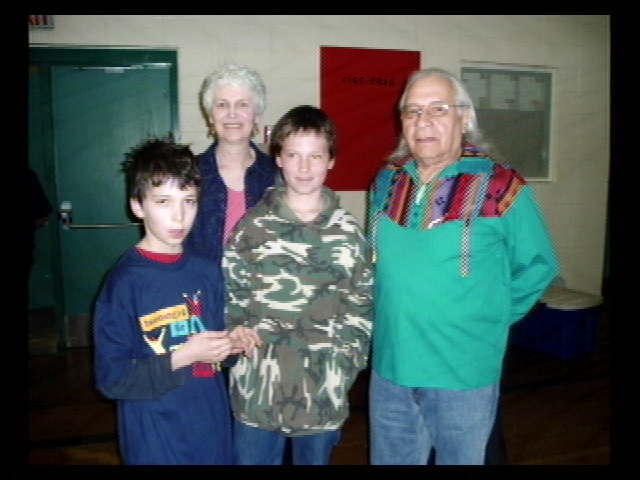 Larry's family was alive and well and part of our BCR Family!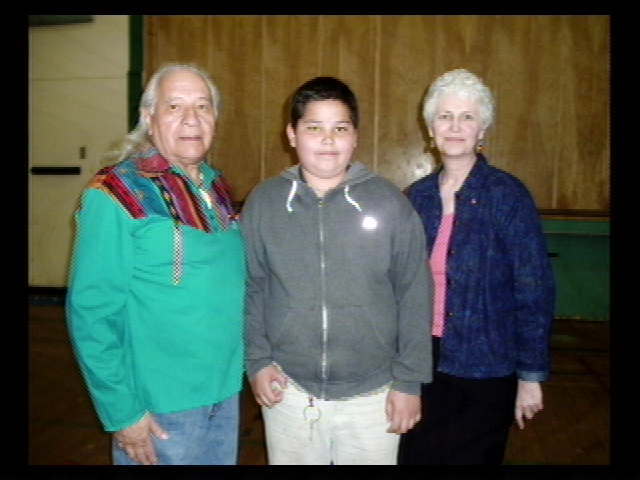 Larry and his wife were SO happy to meet members of their family within our midst!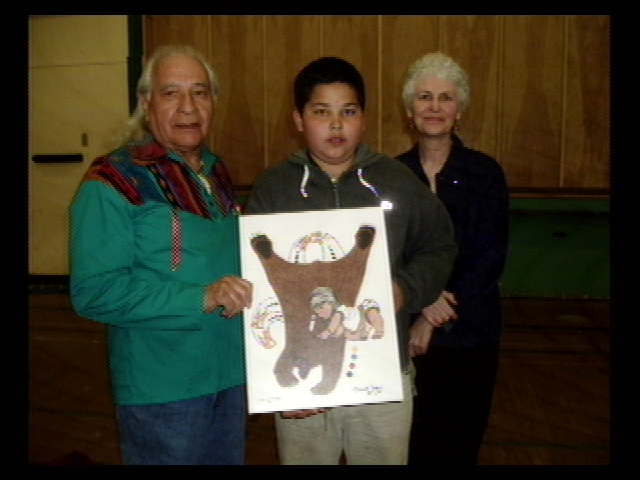 As a 'Thank You'... Larry and his wife were presented with BCR's 'Tanner Boy' print!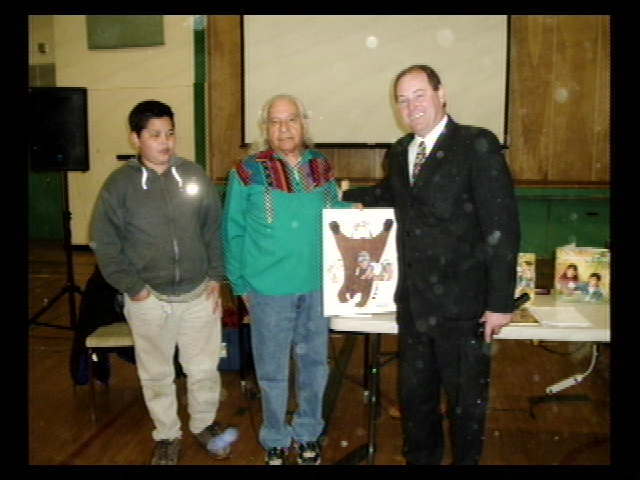 Just as ART lives on ... so will the memory of their special visit with us!